So recently Windows 10 has enabled a security feature that redirects certain websites like www.office.com to the Edge browser. If you need to get into a website using Internet Explorer, for now the workaround is to disable the Edge redirect setting inside the Edge browser settings.
If you use SharePoint online a lot you have probably found that Open in File Explorer is a convenient way to manage your SharePoint files and libraries in Windows 10. You've also probably found that in order to view the SharePoint files in the Windows 10 File Explorer, you first need to open Internet Explorer, then open the SharePoint library, find the link Return to Classic SharePoint in the bottom left corner of the SharePoint library page, and then click on the Open in File Explorer link inside Classic Mode. Details on how to troubleshoot opening SharePoint files in File Explorer can be found here. If you want an alternative way to browse SharePoint files in Windows 10 File Explorer using Edge, please go here.
If you want to know how to disable or remove the IE to Edge redirect, use the following instructions:
Start by opening the Edge browser.
In Edge, click on the … ellipsis menu in the upper-right corner, and then click Settings. Or in the address bar at the top of Edge, type edge://settings/defaultbrowser and press Enter.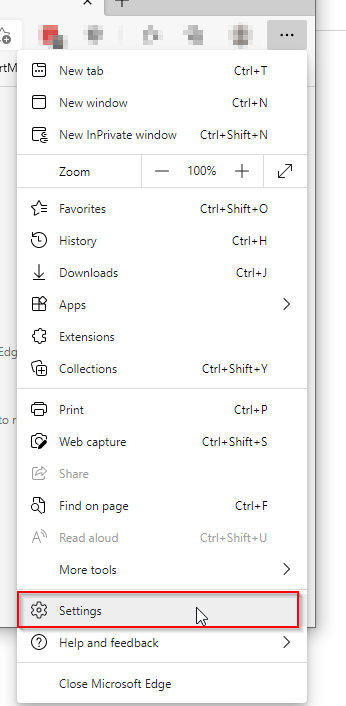 Next, inside the Edge Settings page, on the left side menu, click Default browser.
Change the setting "Let Internet Explorer open sites in Microsoft Edge" to Never.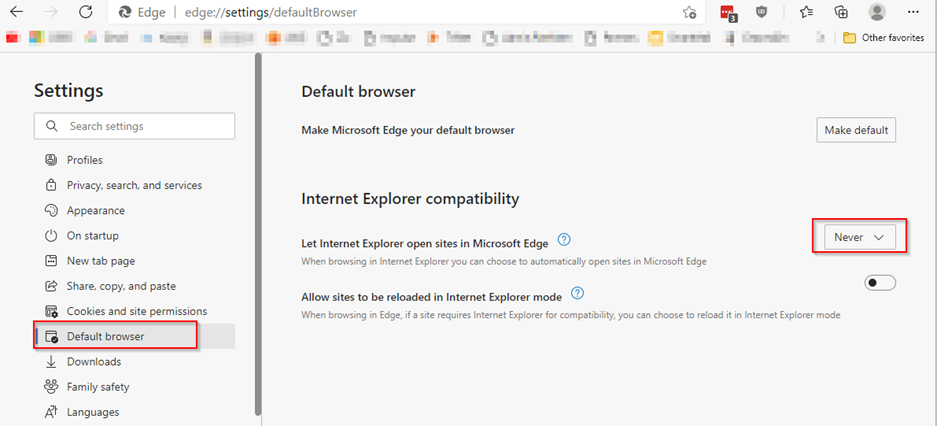 That should do it!
Close the Settings Tab/Edge browser. Close and then open Internet Explorer browser. Go to www.office.com in IE and it should let you in.