All credit goes to https://twitch.tv/shroud
9:30AM PST - Call of Duty: Black Ops 4 - Blackout Battle Royale - SQUADS with Choco Taco, Just9n, and Chad
Shroud – It's already up! Yeah I'm playing.
Choco – I restarted my game and I joined.
Shroud – yeah it's 10, it just opened up.
Shroud runs over self and taco
You can get the beta code – if you watch my stream for an hour and you link your battle.net with twitch.
streamelements: Hey everyone, be sure to tune into Mike's stream (9/14) between 10 AM and 2 PM PST to get early access to Black Ops 4 Beta! You need to have your Blizzard account linked with Twitch, and you need to watch the stream for at least an hour! More information can be found here: https://goo.gl/ozFe9q
Let's go baby, squads up!
BR's different from multiplayer. Different vehicles and stuff.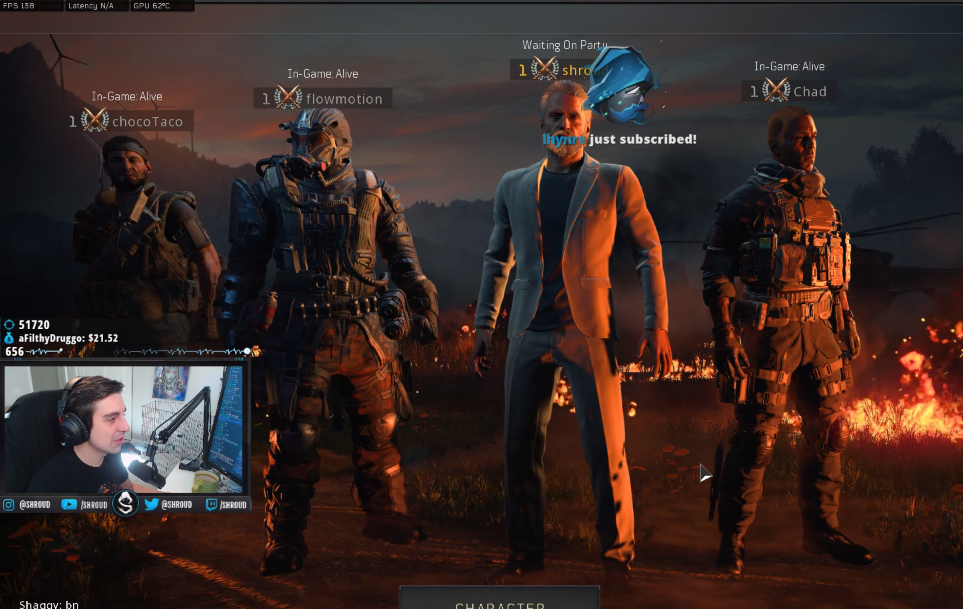 Oh, mesh mine, that's going to be fun… maybe.
S: I gotta figure out how to hold my breath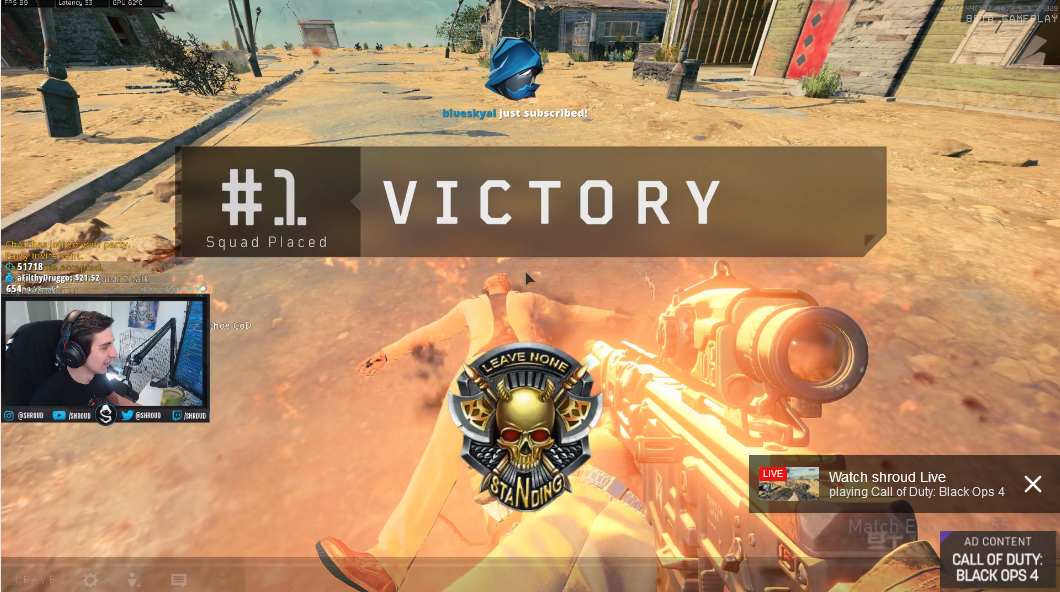 J9- Choco, you have tattoos!
S- Choco how you doing over there? Choco – I'm owning!
Choco- yes this is my favorite thing in the game – the RC car.
11:15 AM PST – COD Blackout
Chad – Oh my chat is getting the code drop! S- yep if they've been watching for an hour they'll get the drop.
Another win – 6 kills for Shroud – 9 kills for Chad. Choco had 3 – J9 had 5 – 24 kills total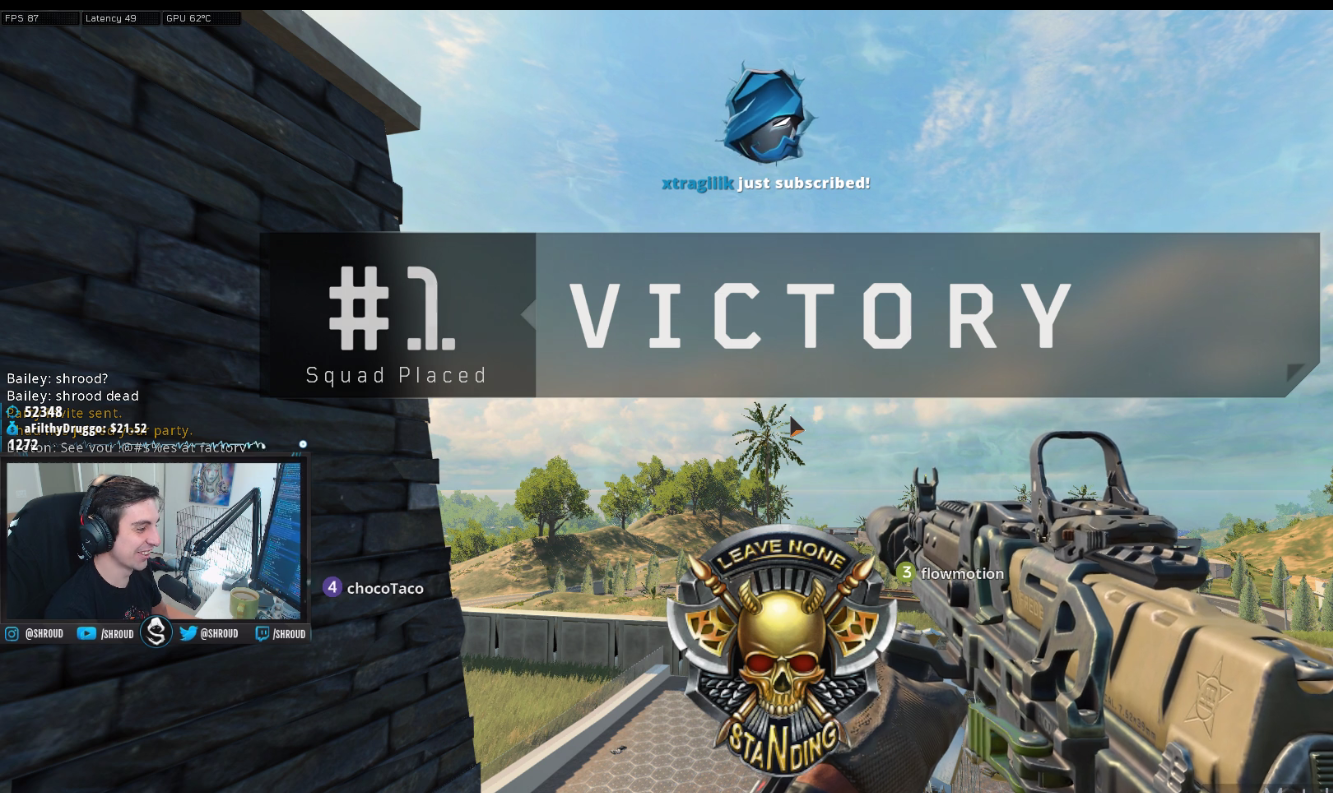 Chad – Pog dude – this game feels amazing!
Shroud insane blackout play (Clip)
Another win!
That was a dope game woo! That was gnarly.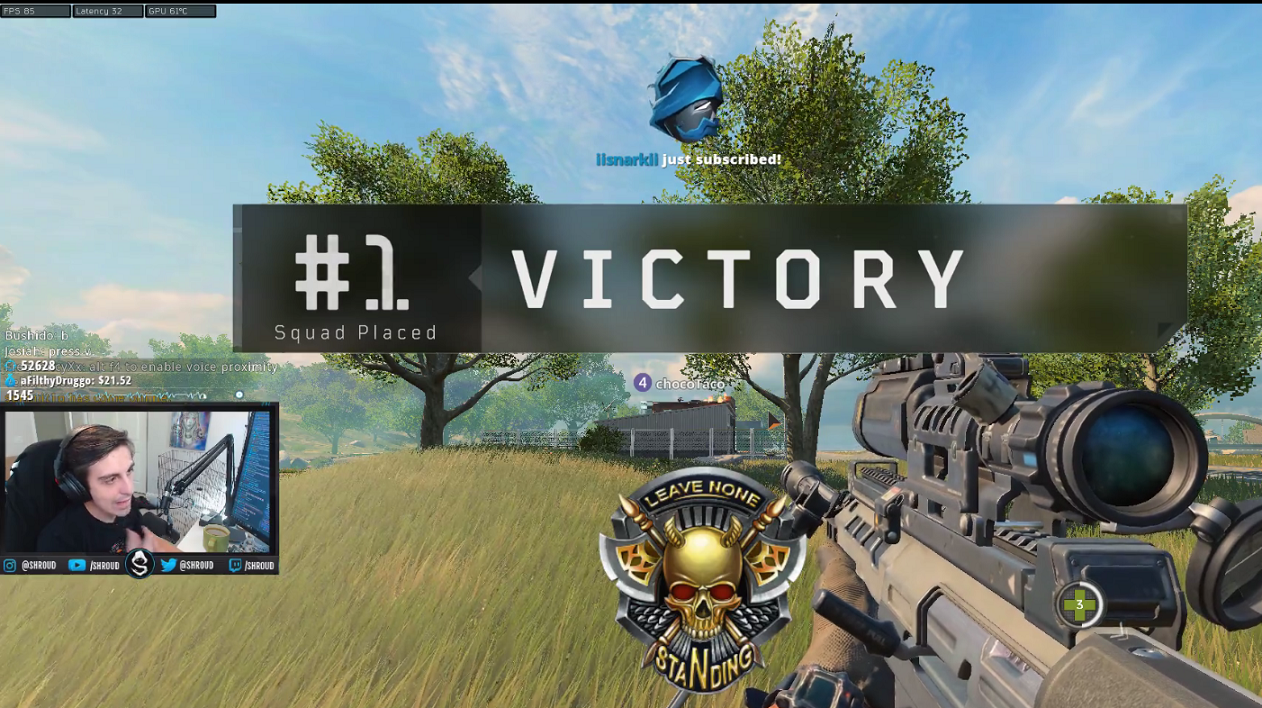 12:00PM PST
Chad – Where we dropping boyz? J9- Firing range again?
Shroud – that was such a fun round!
Vapper is my favorite gun.
Another win!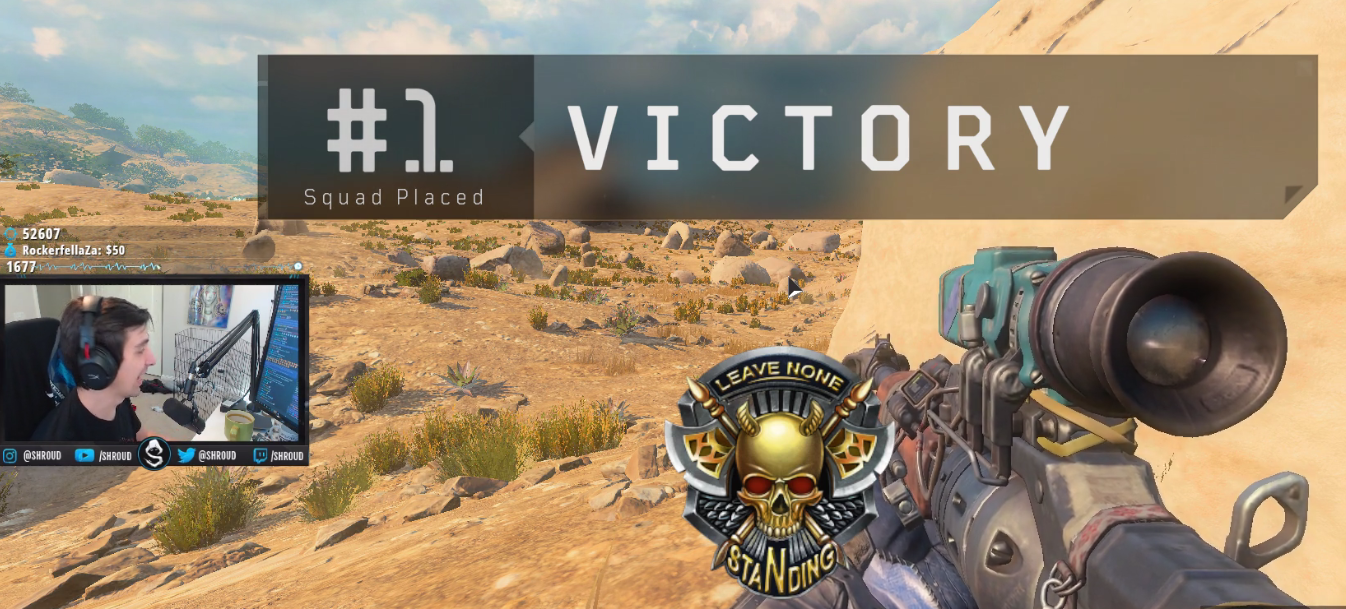 GG
S- I think you can wall trees – like the corner of them. Hiding behind a tree is probably not the play.

Stream went offline at 1:15PM PST
He's going for it poggers(clip)
Shroud's Blackout Graphics Settings(Clip)(watch full screen)
The game thinks I'm driving in water (quad on road) – my tires are splashing and shit…
5:00PM PST COD Blackout
I did it I'm sorrrrryy TK(Clip)
Missed a couple hours of stream
S- I've been playing for 14 hours. I gotta be up early tomorrow. I'll be playing more COD tomorrow.
Chad are you still going? You're an animal. Chad: What kind of animal.
We're going to do a straw pool.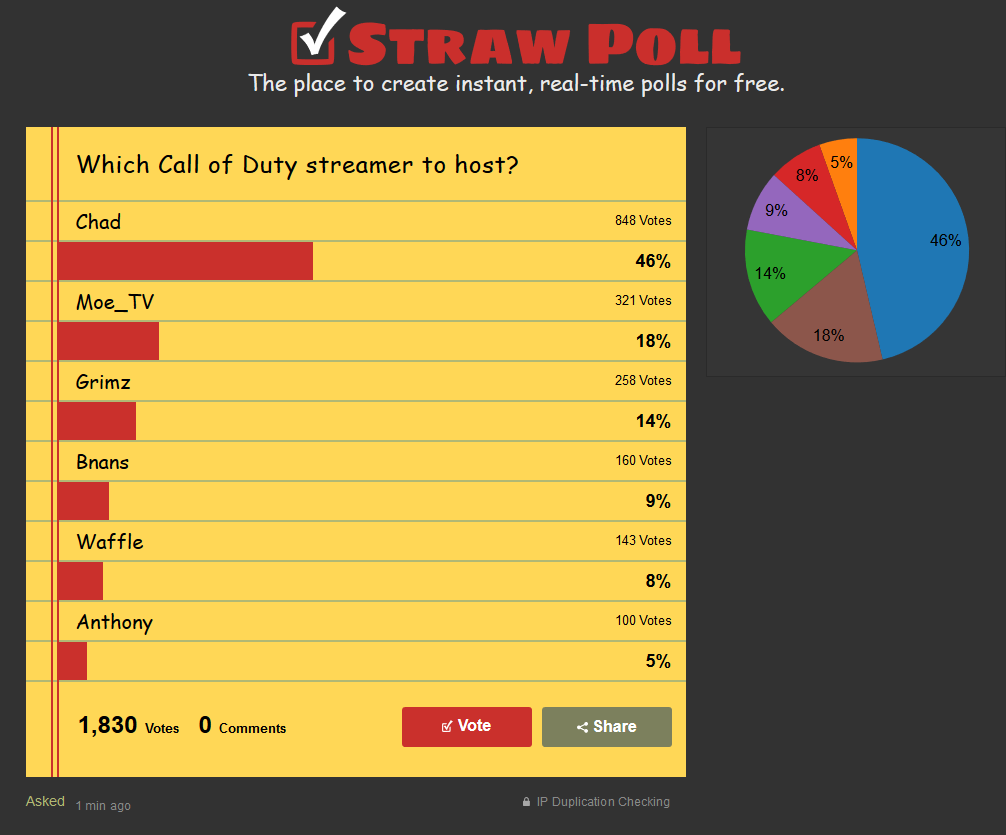 Chad wins…
Stream end 11:00 PM PST