My associate, Chase, brought to my attention a new Not-For-Resale Virtual Machine by Palo Alto that is a virtual firewall/router. I've been looking for a good replacement for my home SonicWall TZ180W, and I think the Palo Alto firewall will be a more robust solution. Here is a brief outline of the project I will commit to completing over the course of many posts:
Obtain hardware and setup with multiple NICs
Setup VMWare's ESXi v4.1
Copy virtual machine to VMWare's datastore
Start VM, troubleshoot and make initial configuration
Put in place at home, setup with my ISP, setup VPN, and setup a subnet for WiFi
Tune firewall, filtering, and SSL
1. Obtain hardware and setup with multiple NICs that meet VMWare's standards.
I had been using a Shuttle xPC SG33G50 for my linux box which was hosting my blog for a short period of time. Because my blog had since been moved to Amazon's AWS cloud infrastructure, the Shuttle is now available as a project PC.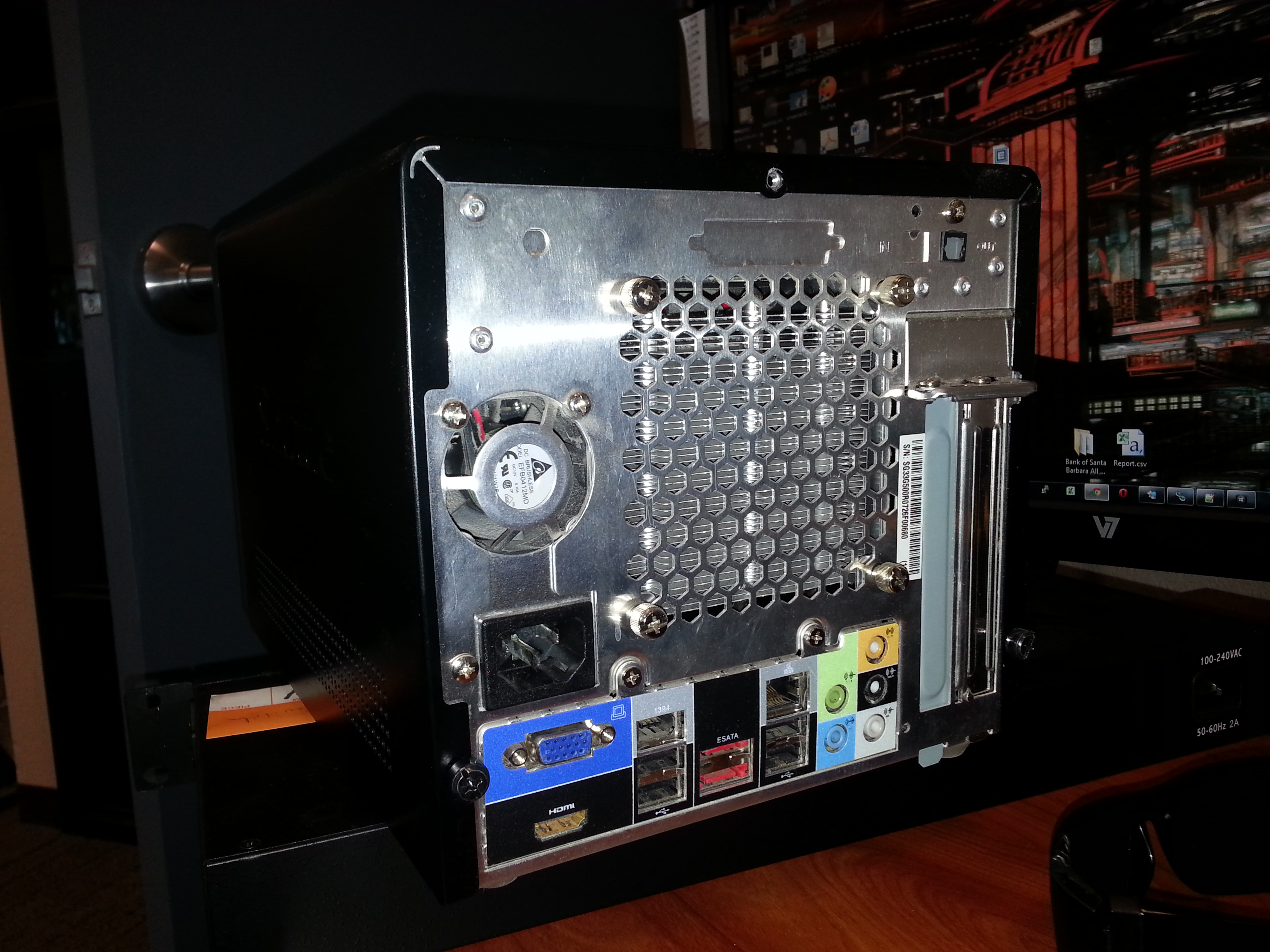 As seen in the photo, the machine has PCI slots for cards, VGA, HDMI, FireWire, 6 USB ports (two in front, four in back), ESATA, one Gigabit NIC, and audio+optical ports. It's nice because the machine small, quiet, uses little energy and has decent hardware specs.
Fortunately the Shuttle meets the standards of the PAN-VM-100 virtual machine: Minimum 4GB RAM, Virtualization Technology, Minimum 16GB hard disk space, and VMWare ESXi 4.1. What it does not have is dual Gigabit NIC's. For that I purchased an Intel PRO/1000 pt Dual Port Server Adapter from Amazon.
The final configuration of the Shuttle PC contains: Intel Core2 E2180 2Ghz , 4GB DDR2-800 PC2-6400 Memory, Intel PRO/1000 Pt Dual Port Server Adapter, Targus 32GB SSD hard drive.
Once the adapter arrives from Amazon I'll continue on to the setup of ESXi 4.1 and post my results
— Update – unfortunately, the hardware does not support virtualization and this project has been put on hold. The system was put to good use, however, and now is a PC for my two little girls. They love it! I am considering purchasing a server from www.geeks.com to run my virtual machines, and will update if and when that takes place.